Which NFC Reader / Writer do I need?
ZipNFC only sell the ACS reader writers due to them being the best quality and most reliable reader / writers on the market.  There are also many resources available on the web to help you build applications for these in all languages.  We have 3 types available from stock and below we explain the differences and how they can be used.
We have two that can be used for reading and writing NFC tags (ACR1252U and ACR1255U-J1) and one that can be used for reading the UID of the chip (ACR1281U-C2).
ACR1281U-C2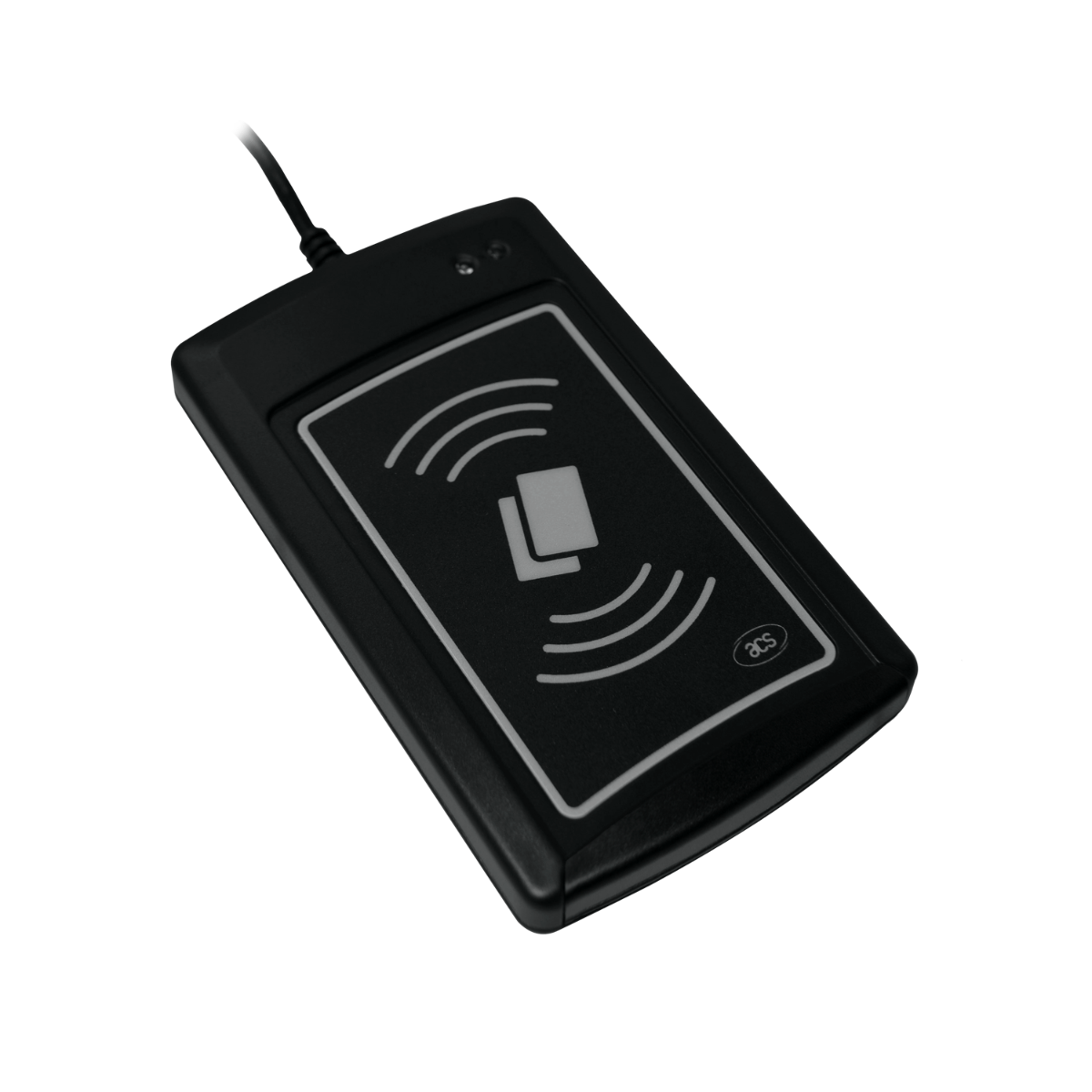 The ACR1281U-C2 is interesting as a common use of NFC tags / stickers is to purely use the UID that comes with every NFC chip. As an example, with the NXP NTAG213 the UID would be something like 0488F1EA1F4B80 and this can be used to identify a person or asset.  Systems will use the UID as an ID and require entry on to the system. Rather than reading and typing in you can automate it by placing yourself on the ID field in the system and placing the tag on one of these readers. The field will be populated and it also sends a return so your system can do next step such as display the details.
Another use is where you might wish to capture the UID of the tags you are using in a spreadsheet – just put your cursor on the first cell to be populated and start placing tags on the reader – you will find the cell get populated and return means it moves to the next row to capture the UID of the next tag.
You can buy software to replicate this function with the other readers, but you will typically need to launch software and make sure you have the right drivers. With this solution it uses the standard keyboard interface so no software or additional drivers are required for Windows, MAC or UNIX.
ACR1252U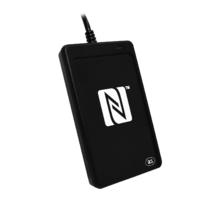 This reader is most commonly used and most recognised and is connected to your PC, MAC or UNIX device using a USB cable. There are software solutions available to use these for a variety of projects and it has a powerful API to write your own software solutions. The reading range of a NFC tag is longer than a mobile as they are dedicated NFC device and larger antennas.
These also support the writing of tags if required.
ACR1255U-J1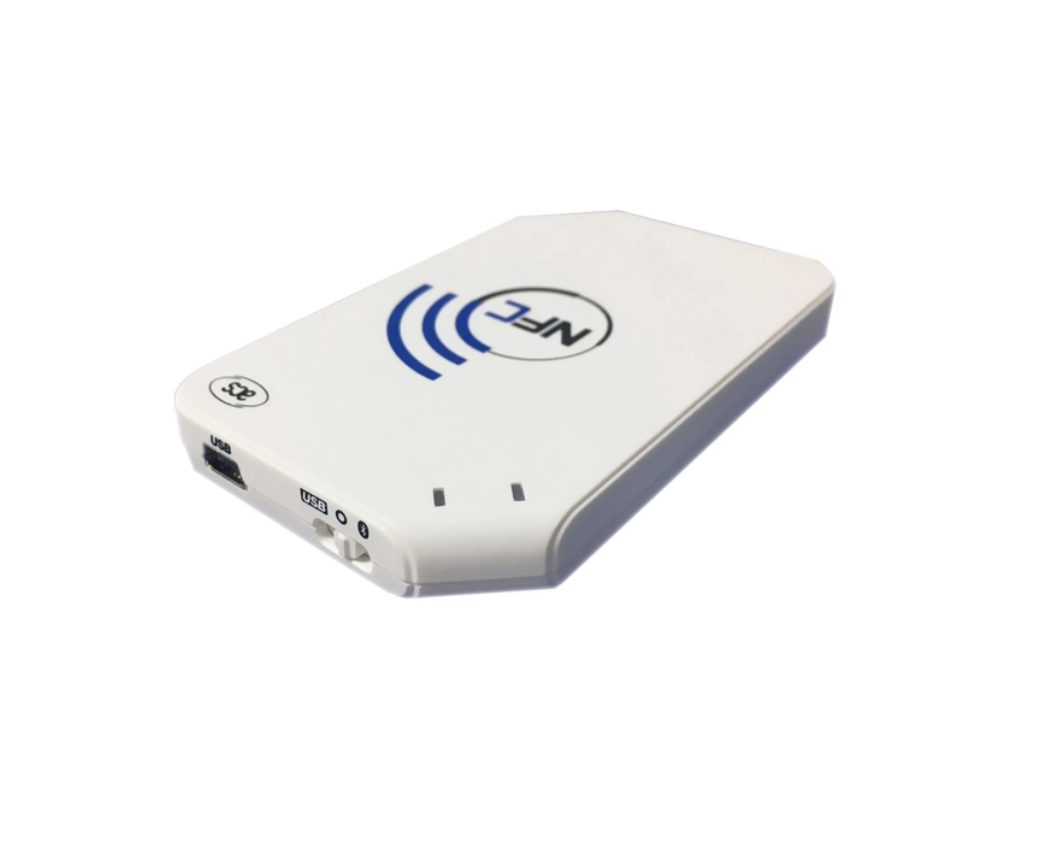 When you require the reading NFC device to be detached from the PC, MAC, UNIX, IOS, Android device this is the reader for you. It utilises a Bluetooth connection between the reader and the device without using any cables.  The NFC reader has a battery that will last a day with typical use or can be powered if plugged into a power source using USB.
These often used to enable NFC reading and writing on Tablets to facilitate NFC functionality on apps – either IOS or Android using the standard NFC Libraries. The Bluetooth connection makes them ideal.
They also can be used connected using a USB with a faster reading speed so you can two ways of using it.
The ACR1255U-J1 also supports writing to NFC tags.